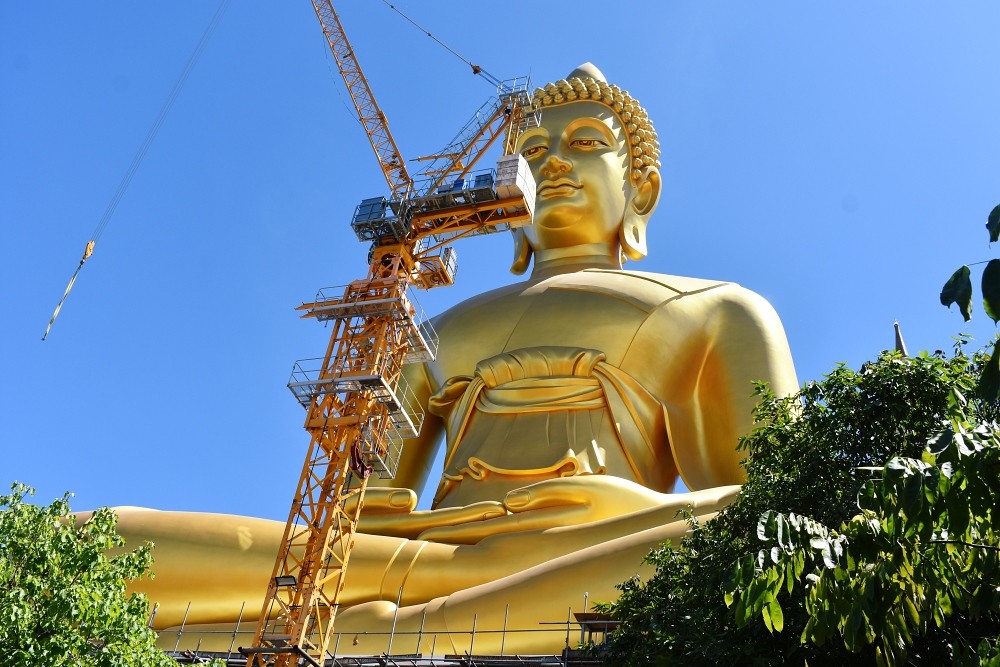 Phasi Charoen District
Until the MRT and BTS arrived, Phasi Charoen was practically inaccessible, at least for foreigners, unless you had a special reason to go there. Now it is like new areas has been unlocked, opened to be explored. With the easy access, new condominium buildings have also been built to cater for people who prefer a more suburban life style, away from busy streets and skyscrapers. Fresh air, friendly neighbourhoods, green lounges is a valuable asset in Bangkok. It also gives you a more authentic lifestyle for those who like to get away from metropolitan living.
Phasi Charoen is famous for its laidback, green scenery with plenty of canals. The most famous being Khlong Phasi Charoen, constructed by a Dutch architect in 1866, made famous from the boat chase scene in The Man with the Golden Gun, the James Bond movie form 1970. Phasi Charoen is also the home to many floating markets. Khlong Bang Luang Floating Market being the most prominent. Canal life has since of course been exchanged for asphalt, but the canals are still there, reminiscent of days past. Sugar and fruit was being transported out to the river, for further export by ships from far countries waiting to bring home exotic goods from the far east. Be sure to experience the boat service, 11.5 kilometers long, all the way from Phasi Charoen Watergate to Phetkasem Soi 69.
Phasi Charoen is the home of some beautiful temples, like Wat Paknam Bhasicharoen with its five-floor grand pagoda, at the top of which you'll find the very beautiful emerald-glass pagoda. It is a large and popular temple, supported by prosperous community members. The temple also has an eclectic and interesting range on display, from classic cars to Thai artifacts, second-hand belongings of donated for educational value to the museum in the stupa.
The 80-meters-high stupa has a twelve-sided polygon shape with five floors, including another glass stupa, a room with filled with relics, Buddha images and images of respected monks, including that of Luang Pu Sodh. The stupa was finished in 2012, costing a total of 500 million baht. The top floor of the magnificent stupa features an incredible domed ceiling with neon-colored images. From there, you can step out onto the balcony for a panoramic view of the city. Be sure to also check out the Bronze Buddha. 69 meters tall, it is hard to miss.